Cashless Treatment for UP State Govt Employee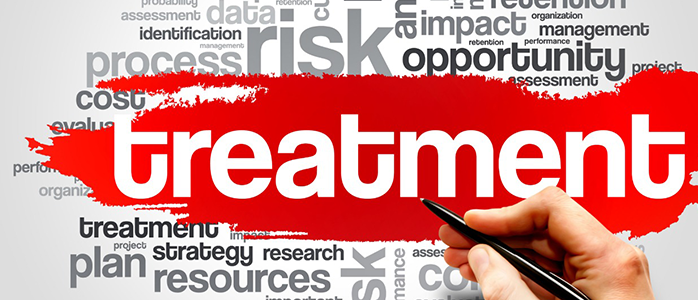 About cashless treatment for UP state govt employee:

If you are a government employee that too from the state of Uttar Pradesh. Then you must have your attention on this blog. We can put a value on anything in the world except one's own health. Our health becomes the primary focus when any unforeseen crisis occurs. With this perspective, the government ensures schemes like health cards, health insurance schemes, etc. To revamp the healthcare aspect of people in the economy.

From that point, recently the state government of Uttar Pradesh had taken a great initiative. To upgrade the health standards of its employees. In July 2022, UP chief minister Yogi Adityanath had come up with a scheme. Pandit Deendayal Upadhyaya cashless medical scheme for government employees. This is exclusively made available for UP government employees and related family members as well. This scheme ensures cashless treatment for about 22 lakh government employees. And 75 lakh related family members to them. This scheme was sanctioned by all the medical authorities and colleges. Under the medical secretary department of the state. 




Cashless treatment for UP state govt employee registration: 

Here are a few steps to follow for the process of registration. For the purpose of cashless treatment, one must register under the portal. Ensure to carry a health card provided by the government at no cost. 



Step 1 - Click on https://sects.up.gov.in/

Step 2 - Provide a mobile number to which the OTP will be generated and enter the captcha then click submit. It directs to an interface of 'Apply for State Health Card' 

Under this page, there are a few important details that one must mention : 

Employee/Pensioner 

Department

Office district; DDO Code; Present Post

Pay band/ Level

Applicant's name 

DOB; Gender

Retirement date

Applicant's father/husband's name

Mobile number

Email ID

Aadhar number

District and address as per Aadhar.

Photocopy of employee

Step 3 - Fill in the required details and save the format 

Step 4 - A SMS will be generated to the provided mobile number like - Your application is submitted. Please add dependents, if any. 

Step 5 - Review the application displayed on the screen.

Step 6 - Cross check the provided details. If not just rewrite by clicking on 'Edit Application'.

Step 7 - Select the criteria if there are any dependents (Yes/No)

Step 8 -  If yes, then select 'Yes' for the add department and then click the ' Save & Next' button.

It will ask you for the following particulars to provide :

Dependent's name

Father's /Spouse's name

DOB

Aadhar Number 

Relation with employee/pensioner

Their employment status 

Monthly income 

Gender

Marital status

Handicapped; % of disability 

Disability certificate 

Upload photograph

Step 9 - Add the details of the dependent (if yes) including photograph and Aadhar & then select 'Submit & Print application'.

Step 10- Now download the submitted application and that goes to DDO/CTO for approval. 




Tracking of the application:

Just through the portal https://sects.up.gov.in/ and then select the employee/pensioner application. And then click on the check application status in the drop-down menu. Where you just need to provide a registered Aadhar number, and captcha and then search. It takes you to a new display regarding the current status of your application. Whether it is approved, still in progress, or denied. You can fetch complete details of a registered employee or dependent person.




Apply online for Cashless treatment for UP state govt employee:

One can apply for a health card even from a mobile device. Once the registration process has been done. Just follow the below procedure to apply online in just a few simple steps. 

Step 1 - click on https://sects.up.gov.in/

Step 2 - Sign in with OTP generated to the provided mobile number.

Step 3 - Beneficiary details will be displayed. Then select 'view'.

Step 4 - A page will pop up - Link your Aadhar. In that, you need to fill in the requirements : 

Beneficiary details

Your contact details 

e-KYC details

Review 

Then click on 'submit'.

Step 5 - Then you are provided with a reference ID that needs to be secured for further processes. 

Step 6 - now you track your online application status as mentioned in the above (tracking of the application) method.




How to download the application:

Step 1 - click on https://sects.up.gov.in/

Step 2 - Sign in with OTP generated to the provided mobile number.

Step 3 - Beneficiary details will be displayed. Then select 'view'.

Step 4 - Select the download option at the end of the column. 

Step 5 - Ensure to have a printout or softcopy of the downloaded format. 



Cashless treatment for UP

Pensioners: 

There is no doubt that retirees/pensioners are eligible under this scheme. Even the family members are dependent on the pensioners. Are also entitled to obtain the benefit of this scheme. One must include pensioner status in the employment field at the time of registration. So that a pensioner/ his dependent member can obtain cashless treatment from medical authorities. 



Conclusion:

Hope you got an informative blog on Cashless treatment for UP state govt employees. We have covered every aspect related to that topic. Follow our blog posts for more updates on government employees and related articles. We often update you with more blogs. Thank you.





Latest Posts