Government Employees Postpaid Offers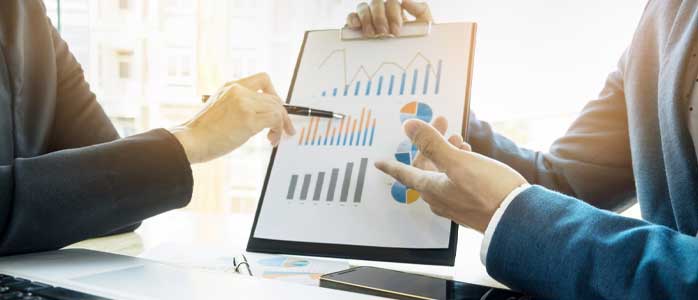 Government employees are an important segment of the population. And often have different needs and requirements. Exclusively when it comes to their mobile plans. With that in mind, several mobile service providers offer special postpaid plans. That is specifically tailored to government employees. 

As a government employee, you are entitled to numerous benefits. Including postpaid offers for your mobile and internet services. These offers are designed to make communication more affordable and convenient for you. And help you stay connected with your known people. 

Government employees postpaid offers are a great way to save money on your telecom services. As well as network and internet services. Whether you need unlimited calls and data or discounted rates. These offers are designed to meet your specific needs and provide you with the best value for your mobile.  



Government Employees Postpaid Offers

Here are some popular postpaid offers available for government employees:



Unlimited calls and data: Many mobile service providers offer unlimited calls and data plans to government employees. This means that you can make as many calls and use as much data as you want without worrying about the cost. 



Discounted rates: Government employees are eligible for discounted rates on postpaid plans. This can result in significant savings on your monthly mobile bill. Making it easier for you to stay connected without breaking the bank. 



Additional benefits: Some postpaid plans come with additional benefits such as free roaming. Discounted international calls and access to premium content and services. 



No hidden charges: Government employees can rest assured that there will be no hidden charges or surprises on their postpaid bills. This makes it easier for you to budget for your monthly expenses and avoid any financial stress. 



Customer support: Government employees are entitled to dedicated customer support and assistance. You can get help with any kind of doubts/ issues.



Government Employees Postpaid Offers plan

Government employees have several options to choose from when it comes to postpaid mobile plans. These special plans offer a combination of unlimited voice calls, data, and SMS, along with other benefits at discounted rates. It's important for government employees to compare. And choose accordingly to their own needs.



BSNL 

One such offer is the BSNL (Bharat Sanchar Nigam Limited) government employee plan. Which provides unlimited voice calls and data benefits to government employees at a competitive rate. This plan also offers free national roaming and reduced call rates for international calls.



Vodafone 

Another popular option for government employees is the Vodafone Red Government employee plan. This plan offers unlimited voice calls, unlimited SMS, and a generous data allowance. All at a discounted rate exclusively for government employees. Additionally, Vodafone offers its government employee customers the option to carry forward unused data to the next billing cycle. 



Jio

Jio also has a special postpaid plan for government employees. The jio government employee plan. This plan offers unlimited voice calls, SMS, and data at a discounted rate. As well as complimentary access to Jio's suite of premium apps.



Eligibility of Government Employees Postpaid Offers

It's worth noting that these government employee postpaid offers are available only to eligible government people. 

Because the eligibility for government employees' postpaid offers can vary depending on the service provider. Typically, to be eligible for these offers, you must be a current government employee with a valid government ID. Some providers may also require proof of employment such as a pay slip or work ID. It's best to check with the specific service provider for the requirements and conditions too. 



Requirements and conditions for government employee postpaid offers

The specific requirements and conditions can vary depending on the service provider. However, some common requirements include as follows: 



Proof of employment: A valid government ID or proof of employment such as a pay slip or work ID may be required.



Minimum age: Some service providers may have a minimum age requirement for eligible government employees. 



Credit check: Service providers may perform a credit check to ensure the applicant has a good credit history. 



Plan eligibility: Some postpaid plans may not be available to all government employees. And the plan eligibility may depend on factors such as the employee's job title or salary. 



Billing: The postpaid plan may require an automatic bill payment system through a credit card, bank account, or payroll deduction. 



Early termination fee: There are some early termination fees if the government employee cancels the postpaid plan before the end of the contract. 



NOTE: It's important to review the specific requirements of the government employee postpaid offer before signing up to ensure that you are eligible and understand the terms and conditions of the offer.
 

Conclusion

In this blog post, we have provided insightful points on various concepts. Like post-paid offers, plans, and telecom services. Also eligibility, requirements, and conditions for the government employees' postpaid offers. Hope you carried out some useful insights through this blog post. Follow us for more posts on government employees and related content. Thank you for reading.



Latest Posts