red, a lot of emotions can be attached to this color but for us Red is the motivation to grow, the striking light that helped us grow and that feeling that allowed RDP to bleed through and Shine in the computing World.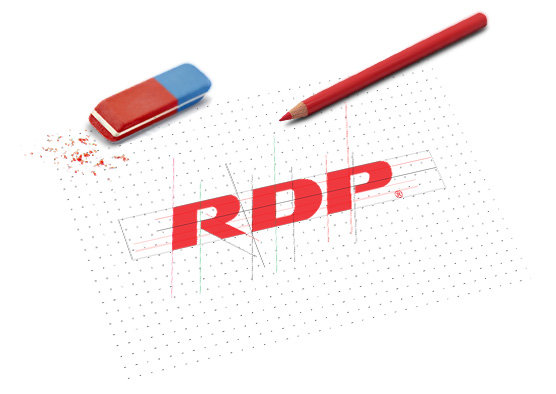 RDP stands for
When innovation meets masses, it becomes an inspiration. This philosophy is the pillar on which RDP stands for by providing the best computing devices at 'most affordable' prices ensuring 'high-quality' and 'on-time support' that will not only change us but change how we see things around!
making of RDP logo»
---
RDP was founded in 2012 by a young entrepreneur Mr. Vikram Redlapalli with a vision and passion to make RDP the most promising brand in affordable computing across the globe.

Our wide range of products includes Laptops, Tablets, Thin Clients and Desktops for both personal use as well as business applications. By harnessing a talent pool of young innovators, RDP has emerged as a leading player in its market in a very short period of time. With a presence all over India we have more than 1 million users, 3.5k partners, 35k+ customers and 250+ active retailers. RDP has been operating in International markets extending up to Africa and Middle East.
A bunch of young guys gathered together and decided to make their hands dirty to realise their life dreams by doing some thing called 'designing affordable' computing devices.
They are called RDPians


Microsoft is one of the world's largest software developers known for such iconic products as the Windows series of operating systems and Microsoft Office office automation suite. RDP is a key partner in Microsoft's global supply chain catering to customers worldwide.
Intel is a leading US IT multinational best known for its processors. It's extensive product range includes microprocessor chips that have found a market in both personal computers and industrial applications. RDP leverages Intel's proven expertise in a number of its own products..
RDP's strategic partnership with WPG allows it to access to the entire Indian IT hardware market, complementing the organic strengths of both. Using WPGs Pan Asia network, RDP has been able to reach newer markets and audiences in diverse geographies.
RDP - The real
rockstars..