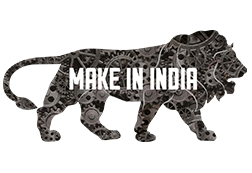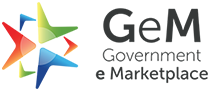 Dear Partner,
I am writing to inform you that we have successfully dispatched 200 Desk PCs to the Indira Gandhi National Tribal University, Amarkantak, M.P. through GeM, and we are thrilled to have had the opportunity to work with you on this project. We are grateful for your trust in our products and services, and we hope these computers will serve the needs of the faculty and students of the University for years to come.

key specifications:
| | |
| --- | --- |
| Processor | : Intel® Core™ i5-11400 Processor |
| Chipset | : Intel® H510 Chipset |
| Memory | : 8 GB DDR4 2400 MHz |
| SSD | : 1 TB SATA III 6 Gb/s: Full HD monitor – 18.5" |
| OS | : DOS |
| Input Devices | : RDP RK100 USB Wired Keyboard and Optical Scroll Mouse |
| Display | : 23.8 Non touch with 2 MP Web Cam & internal Dual Stereo Speakers |
At RDP, we are committed to providing our customers with high-quality products and excellent customer service. We are confident that the 200 Desk PCs that we have sent to Indira Gandhi National Tribal University will meet your expectations and provide you with the technology you need to succeed in your academic and administrative pursuits.

We want to take this opportunity to express our appreciation for the efforts of our sales person, Key Account Manager Mr. Adeep Tiwari. He has done a tremendous job of working with you to secure this deal, and we recognize his contributions to our success. His dedication, hard work, and expertise have been instrumental in ensuring that this project was completed successfully, and we are grateful for his efforts.

We want to assure you that we will continue to provide you with the best possible service and support. We understand the importance of providing timely and reliable service, and we will do our best to make sure that you are completely satisfied with our products and services.

Thank you again for your business, and we look forward to the opportunity to work with you again in the future.
We take great pride in delivering high-quality computers that meet the expectations of our customers, and we are glad to hear that our products have met your needs.