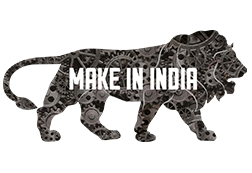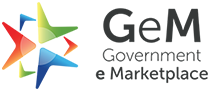 Dear Partner,
I am pleased to inform you that RDP has successfully delivered 23 servers to the esteemed Indian Institute of Technology Delhi through GeM (Government e-Marketplace). We are proud to have had the opportunity to supply our high-quality products to one of the most prestigious educational institutions in the country.

key specifications:
| | |
| --- | --- |
| Model | : (Model Num Sprint XNG) |
| Processor | : Intel® Xeon® Gold 5218 Processor |
| Chipset | : Intel® C621 Chipset |
| Memory | : 64 GB DDR4 2666 MHz |
| SSD | : 512GB M.2 PCIe NVMe |
| HDD | : 1 TB 7200 RPM |
| OS | : Windows 10 Pro |
| Input Devices | : RDP RK100 USB Wired Keyboard and Optical & Scroll & Mouse |
| Display | : 27 & inch & monitor |
I would like to take this opportunity to express our gratitude to Mr Harsh pal, our Key Account Manager, for his relentless efforts in getting us closer to this deal. His dedication and commitment to ensuring customer satisfaction have been instrumental in making this project a success. We acknowledge his excellent work, which has brought us this far.

RDP has always been committed to providing quality products and services to its clients. Our state-of-the-art servers are designed to cater to the ever-evolving needs of the modern-day digital world. We understand that education is the cornerstone of progress, and we are proud to have contributed to this noble cause by delivering our servers to IIT Delhi.
 
We understand that the Ministry of Education has specific needs and requirements, and we have taken every measure to ensure that our products meet those needs. Our commitment to quality is reflected in everything we do, from the materials we use to the manufacturing process we follow.

We would like to thank IIT Delhi for choosing RDP as its trusted partner in this endeavor. We assure you that we will continue to provide top-quality products and services that cater to your unique requirements.
We at RDP are proud to have supplied our servers to IIT Delhi and look forward to continuing our relationship with the institution. Thank you for placing your trust in us.