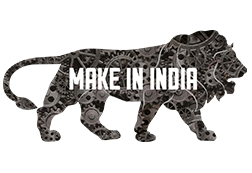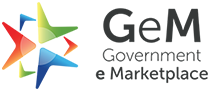 Dear Partner,
I am pleased to inform you that we have successfully supplied 697 AIO (All-in-one PC's) to Western Coalfields Limited, Nagpur through the GeM portal. We are proud to have been a part of this project and to have had the opportunity to work with such a reputable organization.
key specifications:
| | |
| --- | --- |
| Processor | : Intel® Core™ i7-10700 |
| Chipset | : Intel® H510 Chipset |
| Memory | : 8 GB DDR4 2666 MHz |
| HDD | : 1TB 7200 RPM |
| SSD | : 128 GB |
| Screen Size | : 24" IPS Full HD Resolution |
| WiFi+ Bluetooth | : IEEE 802.11 ac , Bluetooth 5.0 |
| Webcam | : Internal FHD Webcam |
| Speakers | : Internal Dual Stereo Speakers |
At RDP, we have always been committed to delivering the best quality products and services to our customers. We take great pride in the fact that our products are designed to meet the highest standards of quality and durability. Our focus on quality has helped us build a reputation as a trusted supplier in the industry.

We are particularly proud of our salesperson, KAM (Key Account Manager) Mr. Soumen Chakraborty, who has done an excellent job in closing this deal. His dedication, professionalism, and expertise have been instrumental in ensuring the success of this project. We are fortunate to have such a talented and committed member in our team.

We believe that this successful project is a testament to our commitment to quality, as well as our ability to work closely with our clients to understand their needs and deliver solutions that meet their requirements. We are grateful to Western Coalfields Limited, Nagpur for placing their trust in us, and we look forward to the opportunity to work with them again in the future.
I would like to express my gratitude to all those involved in this project, including our team members, Western Coalfields Limited, Nagpur, and the GeM portal.