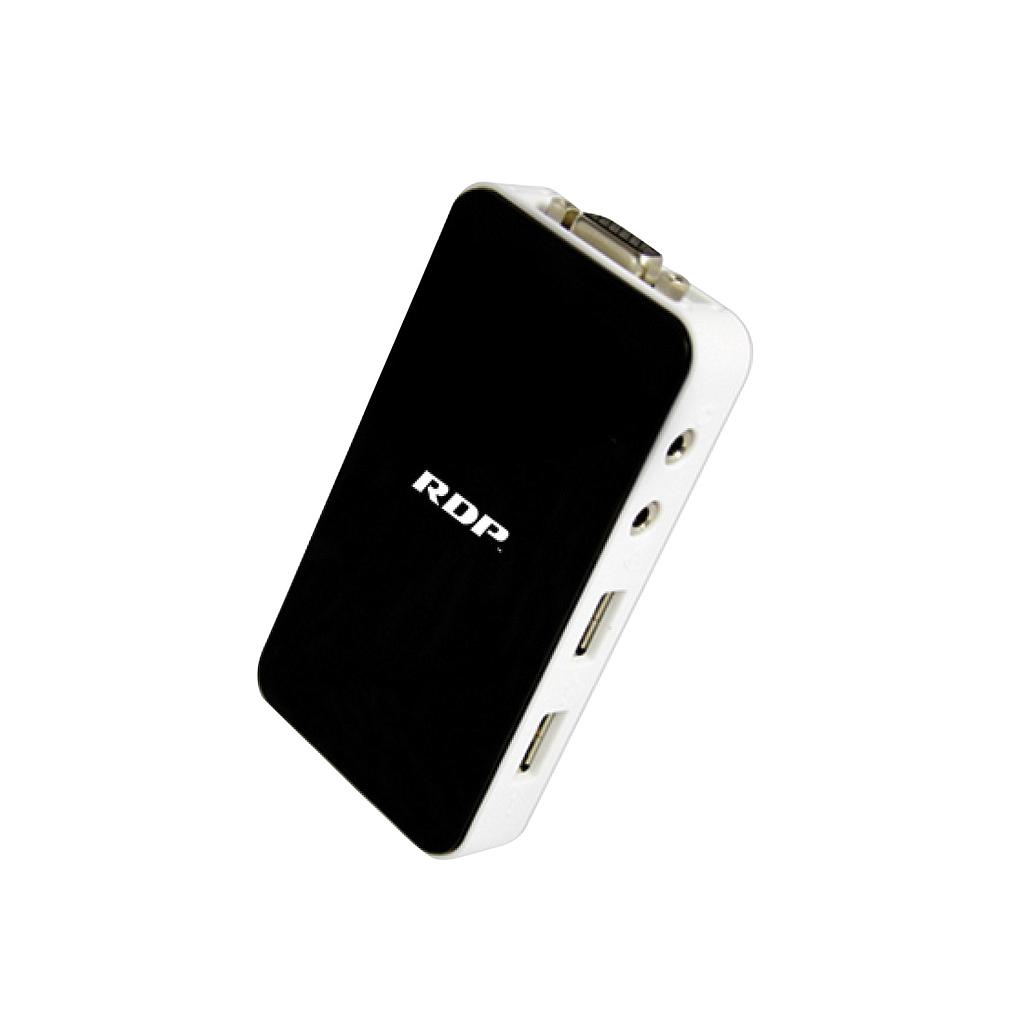 RDP Zero Client | Z-100 (Specially designed for Multimedia Class Rooms)
---
What is Zero client ???

Zero clients are cost-effective and alternative to PC's. It largely depends on the host computer to fulfill its computational roles. It improves maintenance and security due to the central administration of the hardware and software in the servers.  Zero clients come without fans and rotating hard drives, therefore, they are much more reliable than PC's and increase the overall availability of IT.  Zero clients can reduce electricity consumption by up to 90% compared with PC's.

Savings: By Using Thin Clients we can save 40% Capital Cost, 90% on Power Consumption and 90% maintenance cost,  A zero client device is a type of thin client device that has a very small form factor with little to no processing,  storage, and memory components. It is a compact client-end PC that is used in a centralized computing infrastructure or virtual desktop infrastructure (VDI).
| | |
| --- | --- |
| Model Name | Z-100 |
| Device Type | Zero Client |
| Display Sharing Technology | Virtual Desktop Sharing |
| Supported Server OS | Windows Multipoint Server 2012 / 2011 |
| Maximum Clients | up to 10 Clients (USB Cable Length MUST be less than 5 Meters) |
| Video Resolutions | up to 1920 x 1024 |
| I/O Ports | 2 USB 2.0, 1 mini USB for Host Connection, Mic-in, Spk-out |
| Protocol Supports | RDP 7.1 / 8.0 |
| Native OS | No - Because it is Zero Client |
| Wireless Option | No |
| Weight | 70 grams |
| Dimensions | 103mm X56mm X 17.5mm |
| Operating Temperature | up to 48 degree Celsius |
| Placing Options | Table Top or Monitor Back |
| MTBF (Mean Time Before Failure) | 4.9 Lakh Hours |
| Ambiance | No noise because of NO Moving Components Inside, Generates Less heat & Provides Quiet and Pleasant Working Environment. |
| Warranty | 1 Year |