GeM portal login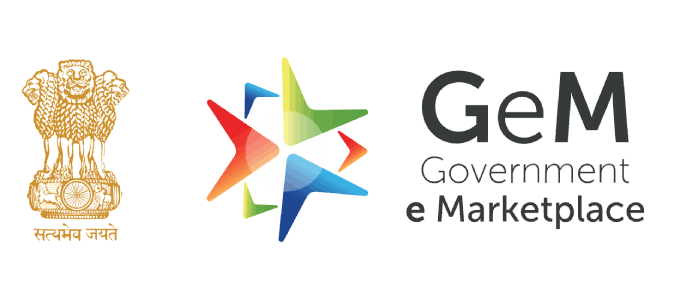 What is GeM?
Have you ever heard of GeM? It's like a digital marketplace created by the Indian government to make buying and selling processes easier for different government departments and organizations. Imagine an online hub where they can get all the things they need with just a few clicks! GeM's all about making the procurement process smoother and more transparent, giving everyone a fair shot. So, whether you're a buyer or a seller, GeM is here where the government shops for everything it needs, from stationery to high-tech equipment. Also, it's a win-win for both buyers and sellers, the government gets what it needs, and businesses have time to offer their products and services. GeM is like a tech-savvy way to keep things fair and square with government purchases. It's all about simplifying the process, promoting healthy competition, and making sure the government gets the best deals.
GeM buyer and seller portal login
Here you will gain an overview on how a buyer and seller can simply register and login into the GeM portal in just a few steps.
Registration and login process for sellers on GeM
Vendors need to visit the GeM Portal - gem.gov.in
Click 'Sign Up' on the right side, choose an option for 'Seller.'

It directs you to the interface as shown below. Review all the mentioned details till down to the page and agree to the Terms & Conditions.

Fill out the registration form, and then click 'Create Account.'
Confirm email by clicking 'Verify Email.'
Login into your created account by clicking 'Login' and then user ID and password.
Connect a bank account (using currently) to GeM, to deposit caution money.
Offer your own goods and services on the portal.
Registration and login process for buyers on GeM
Go to the GeM Portal - gem.gov.in for primary users.
Click 'Sign Up' on the right, choose 'Buyer.'

It leads you to the below page. Then review all the mentioned details and agree to Terms & Conditions.

Input Aadhar Number and Mobile Number linked with Aadhar, click 'Verify Aadhar.'
Fill in organization details, username, password, official email, mobile, and 'Create Account.'
Confirm email by clicking 'Verify Email.'
Login on the homepage by entering user ID and password.
Add secondary users by clicking 'User,' then 'Add user,' filling details, and clicking 'Add.'
Important documents for GeM portal
Now, we'll discuss the important documents that you need for seller registration on the GeM portal. These are essential:
PAN (Permanent Account Number)
CIN (Company Information Number)
Income Tax Return certificate
Registered Office details
Billing Address
Factory and Warehouse information
Other Office Premises details
Bank Account Information
GeM portal for sellers
The GeM portal has various companies that sell things. These companies are registered as Public Limited Companies. They can put their stuff for sale and even make special things for the government.
When someone from the government wants to buy something, they can use the GeM portal. They can look at different categories of things and pick what they like. When they decide to buy, the seller checks if the thing is available and does all the paperwork to make sure it's theirs.
People from the government can get lots of information about these sellers on the GeM portal, like how much money the company has, its registration details, and how to get in touch.
GeM portal for buyers
On the GeM portal, the buyers are only referred to government departments, PSUs, and state-owned enterprises. The Department of Commerce crafted this portal with the goal of introducing transparency into public procurement.
Buyers have the privilege of exploring comprehensive information about the sellers featured on the GeM portal. They can discover a diverse array of products and services presented by different sellers and refine their quest for the finest choices originating from various avenues. Buyers receive alerts regarding any alterations in the pricing or specifications of the product or service presented by the seller.
GeM portal registration fees
Earlier sellers were required to pay one time registration fees depending upon their size of enterprises. However, based upon the change in fee structure and policies, registering as a buyer or seller on the GeM portal is completely free. The Indian government doesn't impose any charges for registration.
gem portal login | gem login portal | gem portal login buyer | gem portal login seller | gem portal tender login | gem gov online | gem gov in login |
Latest Posts