XL-200c can be used as a
Thin Client (or) Mini PC (or) VDI Client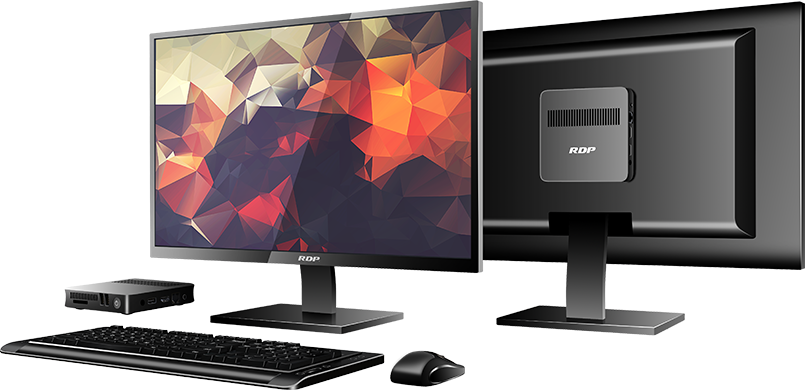 With an elegant design and vesa mount option, the XL-200c is far more than meets the eye. It is designed in a suitable size and shape that will minimize your desktop footprint while increasing the performance. Packed with plenty of ports, a high-end Intel processor and technical enhancements such as Windows 10, this multifunctional device serves as a mini PC as well as a VDI client. A unique feature is the additional micro SD slot which boosts confidence in your workplace in case you want to add more hard drive space.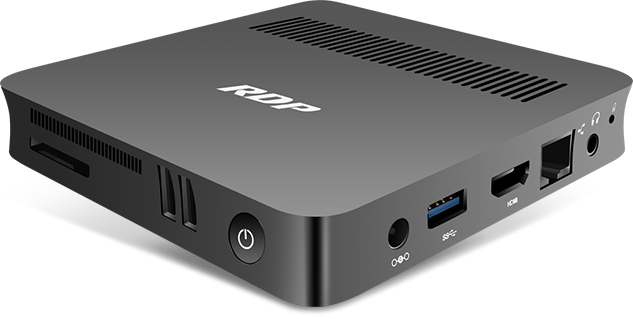 Gallery»
---
one device

three means
as
Thin Clients
Enables enhanced availability and productive computing environment with impressive features that cater to all end users, CTOs & CFOs.
as
Mini PC | Cloud PC
Maximize the computing power for handling most of the productivity applications like Office Suite, ERP/CRM, Browser Based Applications, Accounting Packages and more.
as
VDI Client
Enjoy smooth and responsive functionality as it is easily bendable to use under any kind of VDI environment such as citrix, vmware, hyper-V, remoteFX, and more.
The XL-200c is a well-designed device with plenty of capabilities that can significantly lower your costs, reduce your risk and increase your performance.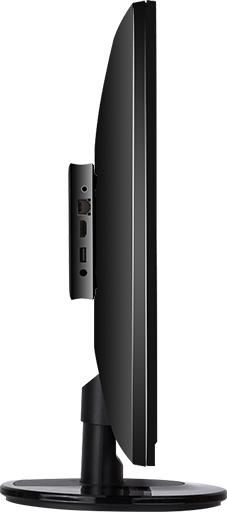 sleek & slim design
Unlike traditional chunky devices, this stylish and compact sized XL-200c has a sleek, all-black design with perfectly curved edges. The smooth, premium royal glossy finish strikes the right balance between design, price, power and portability.
200
width(mm)
40
height(mm)
200
depth(mm)
**Dimensions are mentioned above when the device placed Horizontally.
OS

options
for Windows -
Windows 10
Change your experience for the best with the high-performing Windows 10 OS (Home/Pro). The exceptional features and functions with an easy-to-use interface provide seamless connectivity manageability and security.
for Linux -
Ubuntu / Endless OS
Reap the benefits of customizable open source OS with a variety of distributions to choose from that are endless. Connect to the latest Linux/Ubuntu OS with enhanced security features and a pleasant desktop environment.
for
Virtualization
Simplify deployment, servicing system and management of logging into VDI desktops with a consistent user experience and sense an unsurpassed level of VDI experience under any kind of server and radius.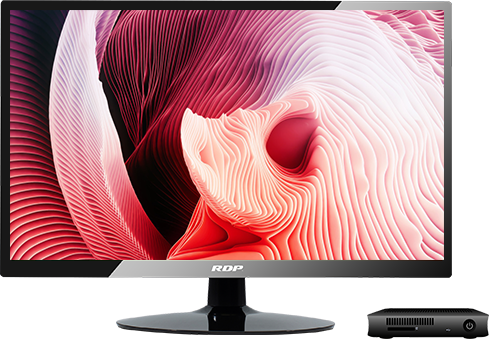 Endless OS
Where Internet access is unreliable, Endless OS can retrieve fresh engaging content for apps with more than a 100 apps in its belt and powerful tools for enterprises from creating spreadsheets, documents, business presentations, editing photos, videos, 3D prototypes, and more. Stay up-to-date with the latest version which has improved performance in terms of security and efficiency.
Save costs with this free OS which includes automatic software updates and access to computing capabilities no matter where you are. It delivers an integrated encyclopedia, educational and entertainment applications for both individuals and enterprises without the need for an internet connection.
key
features
Intel Quad core
1.92GHz Processor
Enterprise Grade
Hardware
12.5 watt
Power Consumption
Green Computing
Zero Moving Components
Ability to Run
24/7
Dual Display VGA + HDMI
220 Grams
Slim & Sleek design
HD Audio in & Out
who are the
right audience
RDP Thin Clients are built with cutting-edge technologies, best in their class and with the highest quality of finishing. Their deployment style is redefined, swift and simple.
RDP Thin Clients allowed us to meet all of our goals and realize significant cost savings in the process. With the ease of installation and great support.
In turn, it made us save money on the capital budget and maintenance cost. Thank you, RDP for accomplishing this task with your technically advanced solutions.